We left around 5 am and drove to the Faaker See near Villach in Kärnten, Austria. It's pretty much the same place where we were a few weeks ago. We cycled into Villach and collected my race pack and then did some "little things" photography in the evening.
Above: Little things!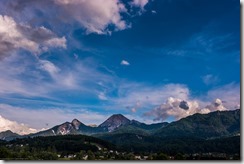 Above: We headed back to Kärnten again for the Alpe-Adria Giro and then some summer holidays.