Chris, Em, and Georgia showed up to collect me on boxing day evening. It looked similar to our last trip. An overflowing car and a trip out towards Arthurs Pass. Ian was missing and the car had morphed into a red one.
We stopped for curry on the way out and the others described the plan to me in more detail. We'd head to the West Coast and down to Whataroa. We'd go up the river to Ice Lake and then up to the Neish Plateau via the Mawson Glacier before heading to Seally Pass and returning via the Perth River. All this would happen over five days, theoretically meaning shorter days than a typical Chris and Em trip.
We would meet Emily's sister Neroli and her partner Nathan on the West Coast and they'd come along for fun and profit (but potentially for neither). Nathan had never used an ice axe and Neroli isn't fond of heights.
Unfortunately, due to doing so many great trips in the last 10 years, I never got around to writing about this and now it's 2020!
Above left: We set off from Whataroa on the West Coast. There was quite a gear-splosion to begin with but amazingly we managed to stuff the piles of gear into our packs. Chris was probably carrying most of it. Above right: We headed off up the river to the Butler Junction Hut.
Above left: The track essentially followed the river to the hut. Above middle: The track essentially followed the river to the hut. Above right: The track essentially followed the river to the hut.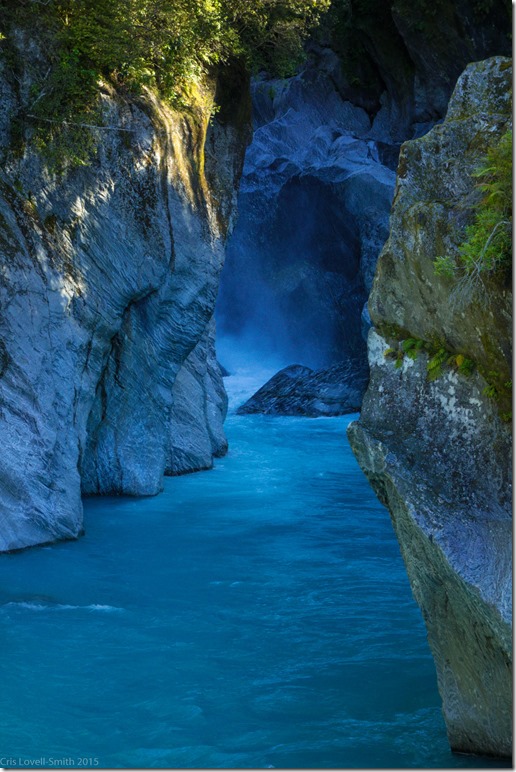 Above: The track essentially followed the river to the hut.
Above left: We arrived at Butler Junction Hut before dark. Hmmm, something wrong there. Above right: The views up to the mountains were enticing.
Above left: We were kitted out with enough climbing gear to cross glaciers and to pitch up steep slopes. I foolishly had been a bit light on packing carabiners but luckily Chris and Georgia had packed enough for me to take a couple extra. Above right: We camped at the edge of Ice Lake.
Above left: We spent the afternoon revising and teaching rope and snow skills. Above right: It was a nice afternoon at the lake.
Above left: We set off at the not so alpine start time of 5:30 am, although this was still much earlier than we'd have liked. Above middle: We scrambled around on rock and snow before roping up for the Mawson Glacier proper. Above right: The ice and crevasses were impressive.
Above left: Chris, Em, and Georgia formulated a route up on the true right of the Mawson glacier and we pitched over a couple of crevasses and up the steeper section. Above middle: The weather was fantastic, however, the ample sun was turning the snow to slush and causing ice and rock to fall down below us. We were happy not to be in any obvious rock fall path. Above right: We had to scramble over the top of some of the crevasses. We did this by setting up an anchor and belaying everyone over.
Above left: We finally reached the Neish Plateau and hungrily devoured a late lunch. I thought the hard slow stuff would be over and it would be a short walk down to Seally Pass. Unfortunately this was not to be. Above middle: The Plateau turned out to be very broken up. Chris' rope team goes in search of a way down in this photo before ultimately deciding it was un-crossable without more equipment, more experience, and more risk. Above right: Instead we headed up to Maud Pass with the idea of taking a look at the Maud Glacier and perhaps heading down it to the East Coast. The idea seemed good from an adventure point of view and it would mean not retracing our steps but it was already fairly late in the evening and probably wasn't ideal for the group we had.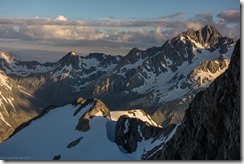 Above: After making a decision at Maud Pass to turn around we returned to point 2250 m where we had crossed onto the Neish Plateau.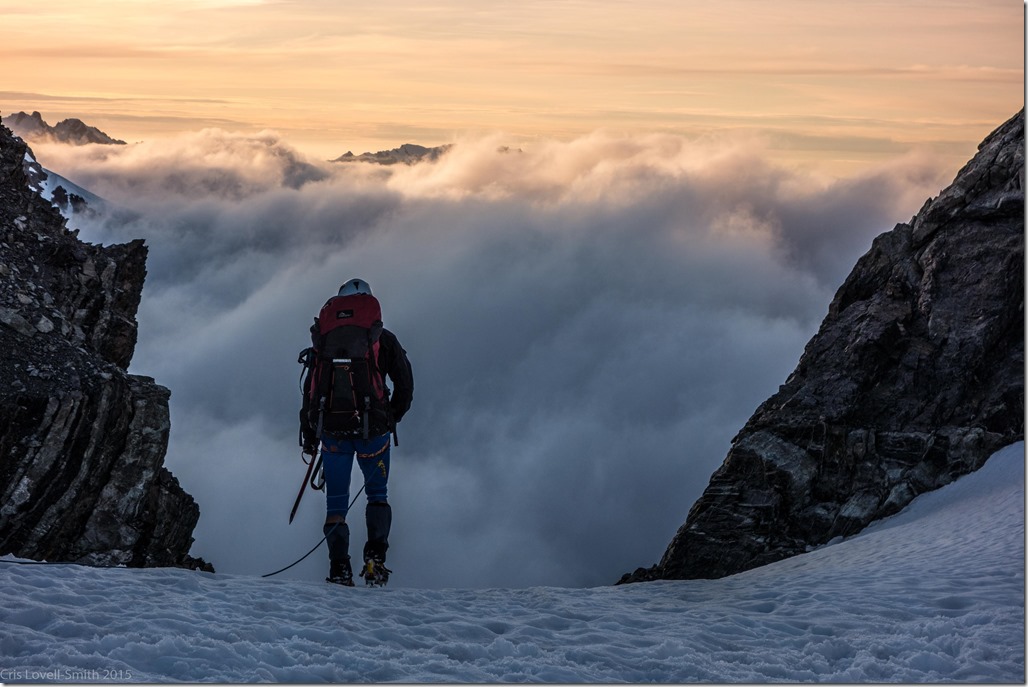 Above: The valley had filled with clouds and we were happily above them. It made for spectacular views.
Above left: Georgia had promised sunshine, and lollipops on her previous trip and her and Emily made good on her promise by cunningly planting a giant lollipop in the snow after we had stopped to make camp. Above right: Chris did an excellent job of digging out a flat patch of snow and building a wall. We pitched both tents on the snow and Emily set about the slow process of boiling water using the snow. We crammed six bodies into the two tents and had an uncomfortable night. Nathan, Neroli, and I borrowed a lot of Chris and Em's clothing to keep warm during the night (hence my styly jacket). This photo was taken early the next morning.
Above left: We descended the Mawson in the morning, and had lunch back at Ice Lake. Above middle: The hut was surprisingly busy. A group of older guys were there who were planning the exact trip that we had attempted. We pitched our tents on the grass in front of the hut. Above right: After spending hours deliberating over how to satisfy my tight social schedule and make it to a BBQ at Gina's by 7:30 pm on New Year's Eve Chris and I decided to walk out early at high speed and try and contact Gina from Hokitika. We got out in under six hours with some stops for swims and food.