Leonie and I ran the Pölven Trail in the Kaiser mountains. It's a hilly half marathon that's part of the three day Tour de Tirol. We're not silly so we stuck with just one day of the tour.
We drove to the Kaiser mountains on Friday evening and spent Saturday in the sauna followed by a short walk up into the snow a bit. Sunday morning was very cold but at least it was dry-ish.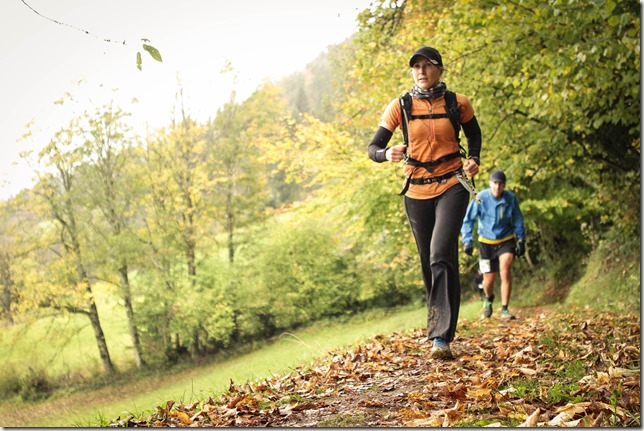 Above: Leonie and I ran the Pölven trail in the Kaiser mountains in Austria. It's essentially a half marathon + a few km and has around 1200 m of climbing.
Leonie and I set off together but I edged away after a while and stayed in front for the rest of the race. The cold seemed to suit me a bit and the muddy/slippery technical descents were a treat. Leonie hated them.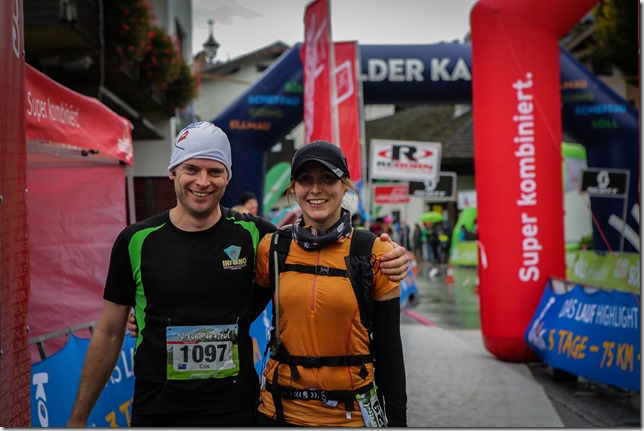 Above: I finished in 2:52:11 around about 10 minutes ahead of Leonie. I loved the muddy technical trails. Leonie did not.
I like the course. We did a big loop around a mountain and had some nice steep sections. The route was mostly on little trails. I finished in 2 hours 52 minutes around about ten minutes ahead of Leonie.
And the results Results male/female Results category
Pölven Trail Time: 2:52:11,2 Dst: 23 km Ascent: 1200 m Category Place 36 / 69 Overall Place 157 / 540 Overall Men/Women