Craig and I went ski touring in the Remarkables for the day. We didn't get to the ski field until midday due to a bunch of reasons including having to take the ski bus so we only had four hours for our tour. This turned out ok though. It was sunny and blue and we skinned up across the ski field to Lake Alta. From there we followed ski tracks up to a saddle before dropping down the other side towards Wye Creek. The descent was fun and powdery but over after just a handful of turns. We skied then skinned across the plateau with the intention of dropping down to Doolans Creek. It was windy on the ridge when we arrived and we could see a couple of people far below in the valley. There line was visible where they had descended but it looked very steep and patchy. The avalanche report had set the avalanche risk at high. Craig called it survival skiing. We decided to skin back up to another flatter saddle and try another run back down. A second great powder run later and we skinned back up to the first saddle before dropping back down to Lake Alta and descending across the ski field to the ski bus. A nice little tour.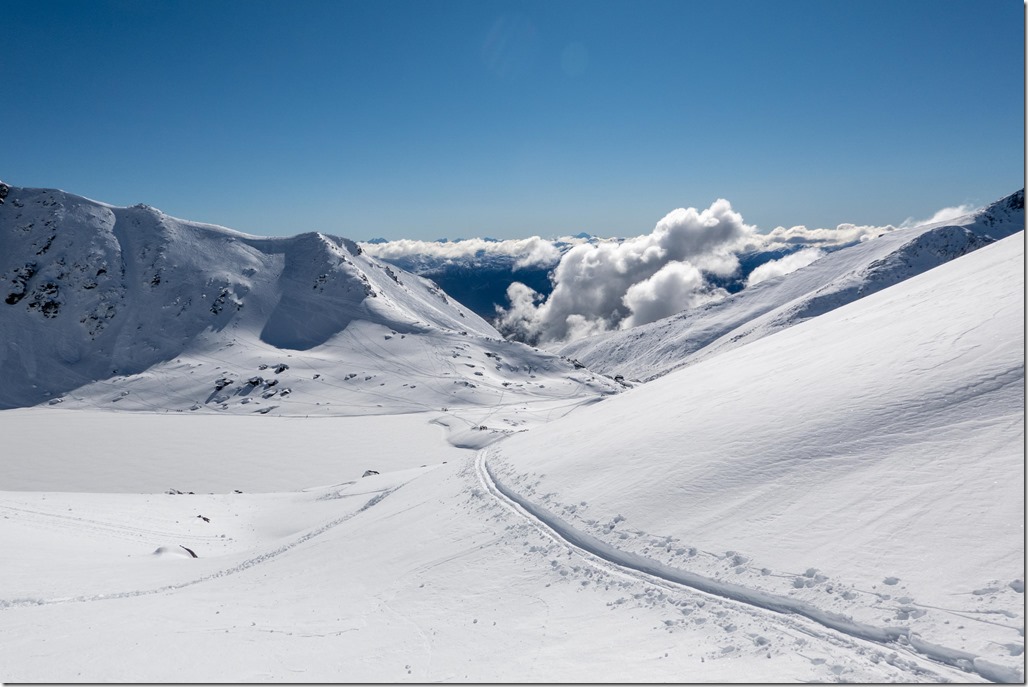 Above: Craig and I skied up and into the basins behind the Remarkables ski field.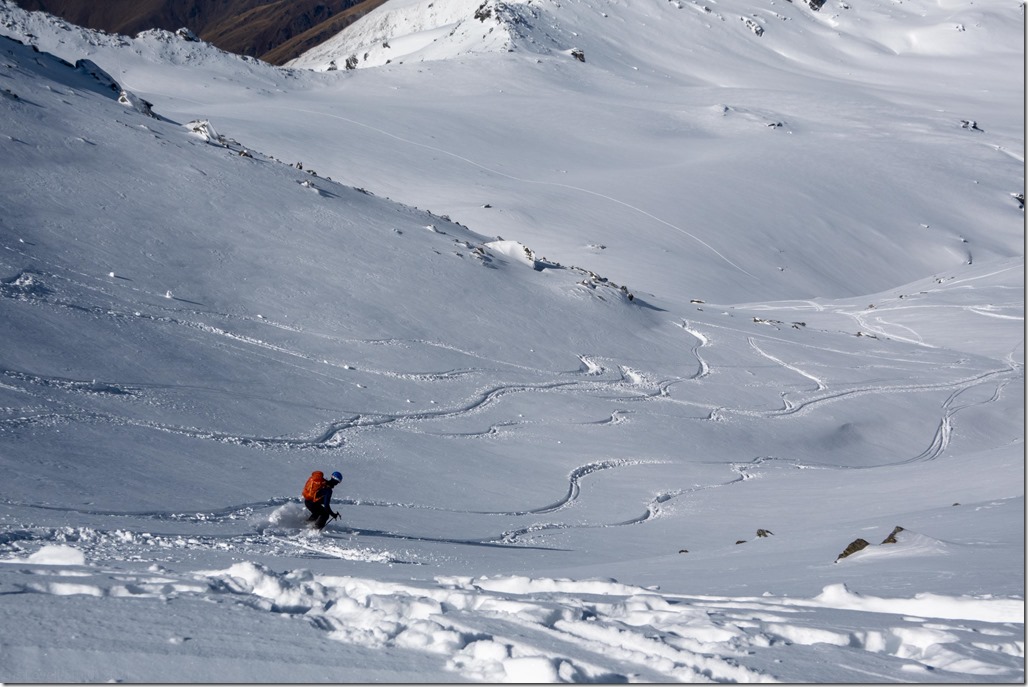 Above: We had a couple of great powder descents above Wye Creek.