I'd camped at Mistletoe Flat in Craigieburn. After a short trip out to Porters to meet Ed, Abbie, and the kids and change plans we were back in Craigieburn. We started from the locked gate on the ski field access road and walked up to Camp Saddle. We had a snowball fight and snacks on arrival. The weather was great, warm and still. There were fluffy white clouds in the sky. We headed out along the ridge with great views down into the forest below. It was mostly very walkable with one section that was a bit of a scramble. It ended in a steep scree slope that was initially met with scepticism but it wasn't long until we were all galivanting down it. We followed the luge mountain bike track back down to the road.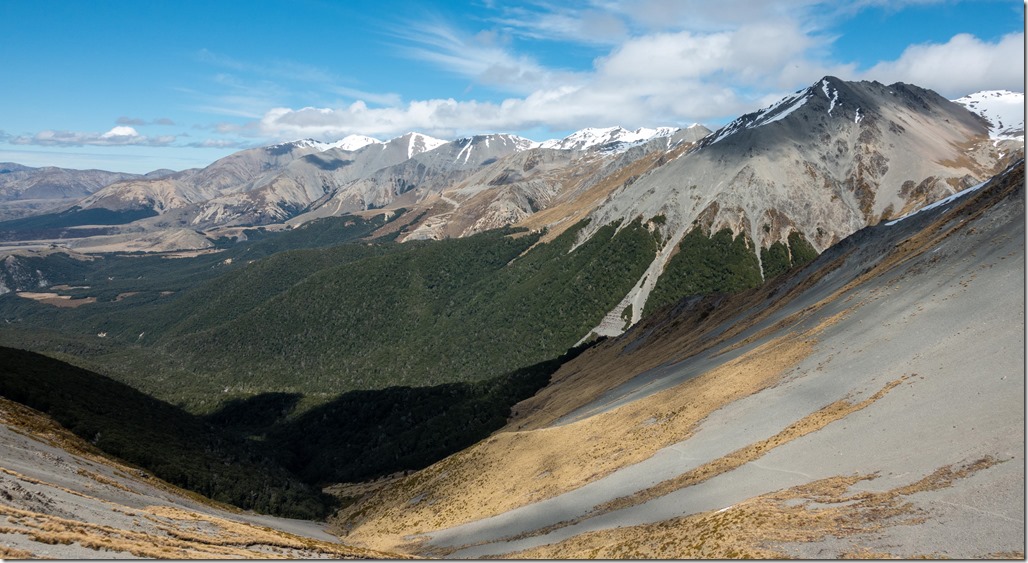 Above: I met Ed, Abbie and their kids and we went for a walk in the Craigieburn Forest Park.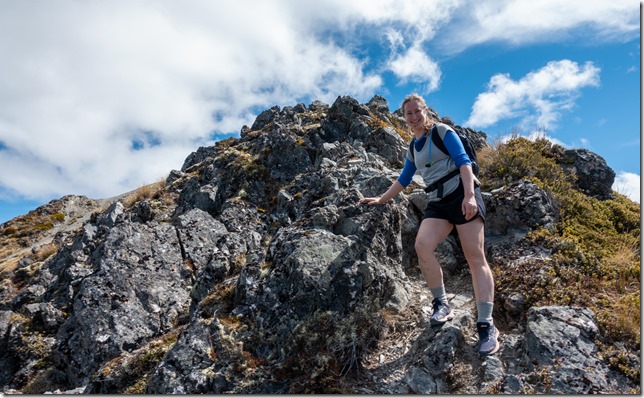 Above: We walked up to Camp Saddle and then along the ridge.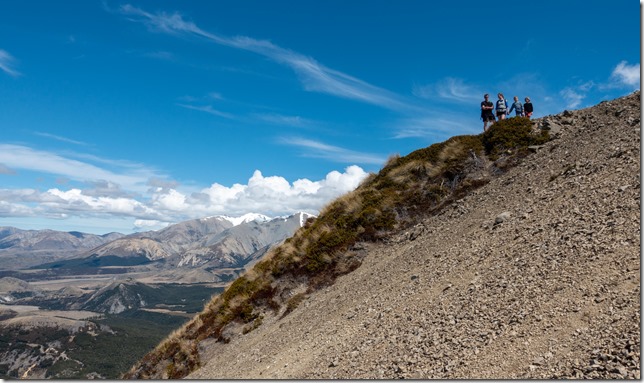 Above: It ended in a steep scree slope that turned out to be good fun.