Today's stage was quite long at 175 km / 3000 m. We started in Bolzano again and headed North. Later we turned right onto a road that headed up into the hills. It's the same one that Leonie and I have ridden in the past and leads up towards Sellajoch.
Not much to report. The ascent was quite ok as they let bunches form and didn't force everyone to ride at a snail's pace. It was very hot again and the sky was blue. The views to the dolomites were nice.
There was, however, a problem. My bike shorts were not playing nice with my undercarriage. We rode over Sellajoch and descended to Canazei. From there we had a timed section to Passo Fedaia. I concentrated mostly on my backside rather than the ascent.
By the time we got to descending it was really painful. We stopped at 110 km for a late lunch (so is the race) and the last 65 km back to Bolzano were not very nice, i.e. horribly painful. I tried to ride standing up as much as possible. Luckily a lot of it was downhill so that made things easier.
I collapsed in a pile of ouch back at the campground. I'd post a picture of my butt but nobody needs to see that. It turns out it was some sort of nasties in my bike shorts rather than the abrasion. Ouch…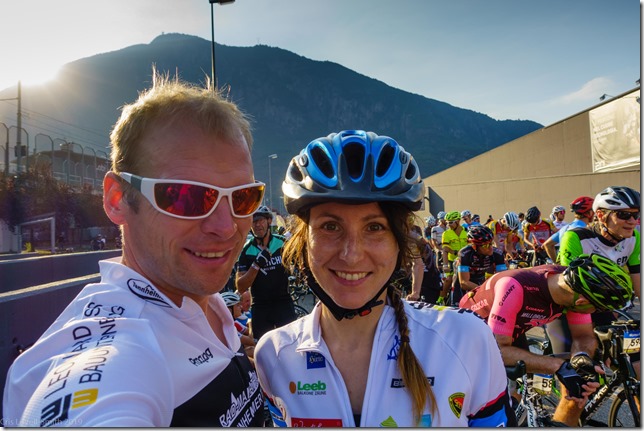 Giro delle Dolomiti Stage 3