We had a pretty flat stage today with a team time trial in the middle. We had the usual start in Balzano and the peloton headed down the valley towards Lago di Garda passing by the Kalterersee. We stopped at a small town in the middle of the valley from which the time trial started.
This was a 16 km loop around the little windy roads near the town. I rode for "Team New Zealand", a team comprised almost solely of German guys. The exception was a guy from Wales and of course myself from New Zealand. Dirk our German captain had come up with the name. New Zealand because he'd been there recently and loved it and is going back again. He had a black New Zealand cycling jersey on with a silver fern on the back.
We were the 9th team to start from the town square. The pace was high, and we seemed to average mid 40s. Dirk was very strong and him and I did a large chunk of the work. We pushed a little hard and two of our team fell off. The course wound around and it wasn't long before we were flying towards the finish line. I was on the front and peeled off near the finish line. Leonie, standing there filming with her cell phone, shouted go "Team New Zealand" as we crossed the line.
A very nice few days of riding even if the format of the "race" was a little annoying at times. I think I placed 3rd in the short course (as I wasn't there for stage 1). I'll have to try and dig up the results sometime. I can't seem to find them on the web.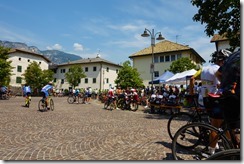 Above: The last stage of the race was a team time trial. I entered with "Team New Zealand", a team of Germans whose captain Dirk was a big NZ fan.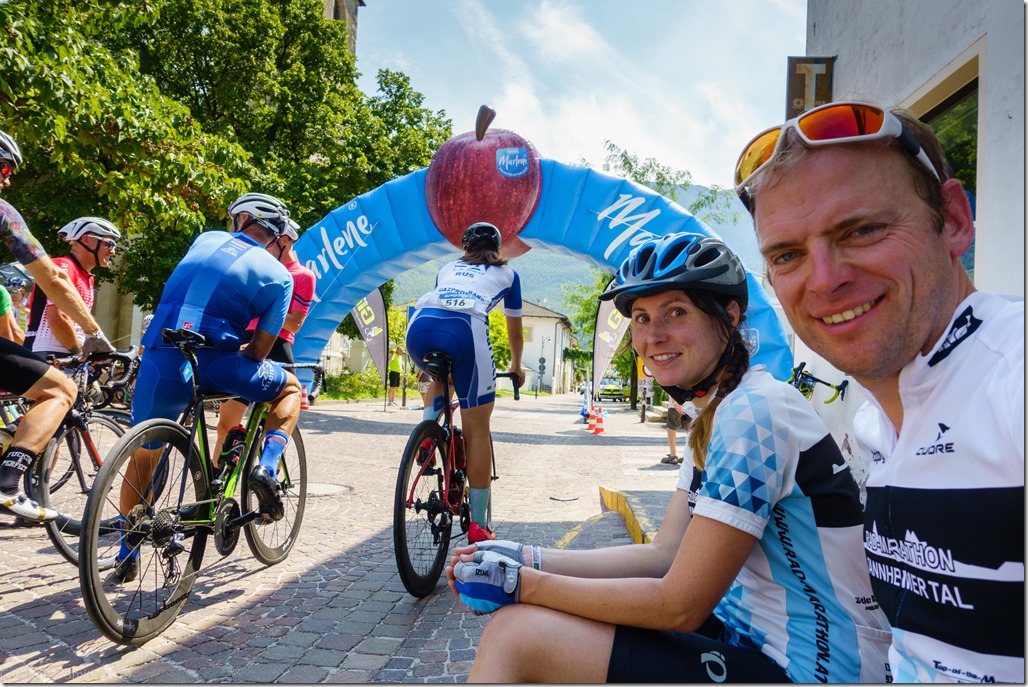 Above: The time trial was a short 5km or so course with no climbing.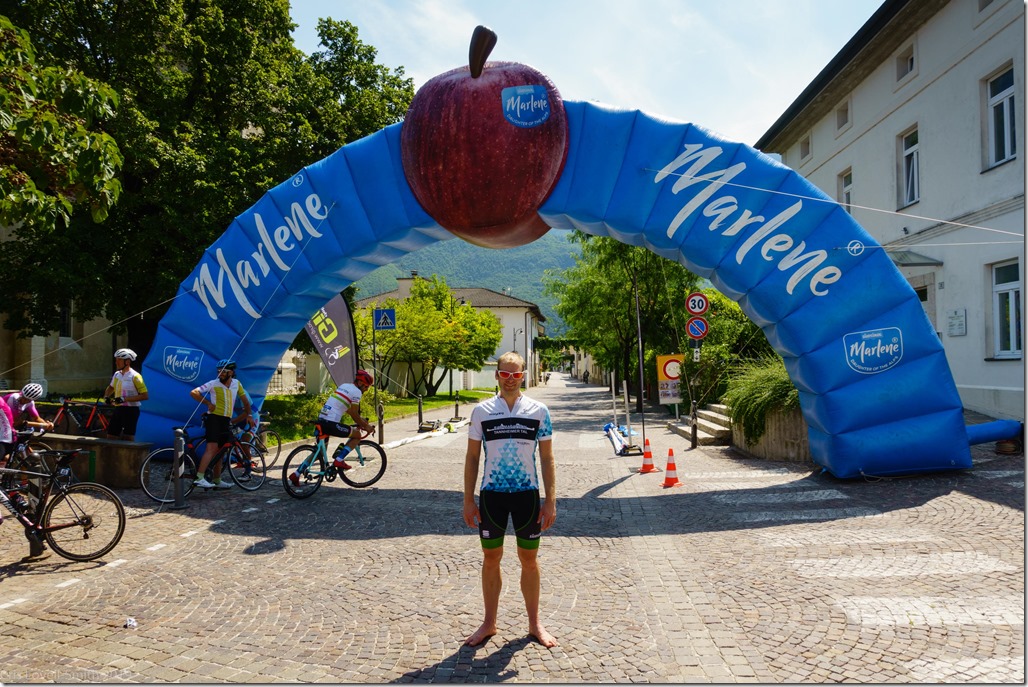 Above: The race started under the arch and headed down the street before weaving around and back for the second lap. Each team raced separately. We went out too fast and ended up dropping a couple of guys from our team. Dirk was strong and pulled us a long. I did my best to push hard too. Leonie cheered us on as we flew across the finish line.
1) Everyone rode back slowly to Bolzano after the last stage.
2) Lunch was in the starting hall after the race. And that was it. Race over.
3) A last dinner with Leonie back in Hating. One of the very last times I saw her.
Above: Stage 6