Leonie and I ran the Transruinaulta Marathon in Switzerland in the weekend. It's a trail run near-ish Chur. The course runs through a interesting ravine and then up into the hills. Oh yes, lots of hills. 1800 m of climbing in fact.
Instead of a mass start we started by number every 5 seconds which was quite good for not causing a traffic jam on the small trails. Leonie started 10 seconds in front of me and was gone. I didn't try and keep up with her as I wasn't sure that my legs would survive a marathon having not run one since the Jungfrau Marathon in 2014. Instead I trotted along at my own pace taking photos and generally not pushing too hard. It all went ok until about the 23 km mark. My legs started to feel pretty sore by that point.
Still I continued hobbling along and only really started suffering horribly around 36 km. Or maybe a bit before.
Leonie finished in just under 5 hours and I finished around 5 hours 18 minutes. I'll find the exact time when I'm not so lazy. Which isn't now. I was generally happy that I finished despite the slow time as I haven't done much in the way of running this year.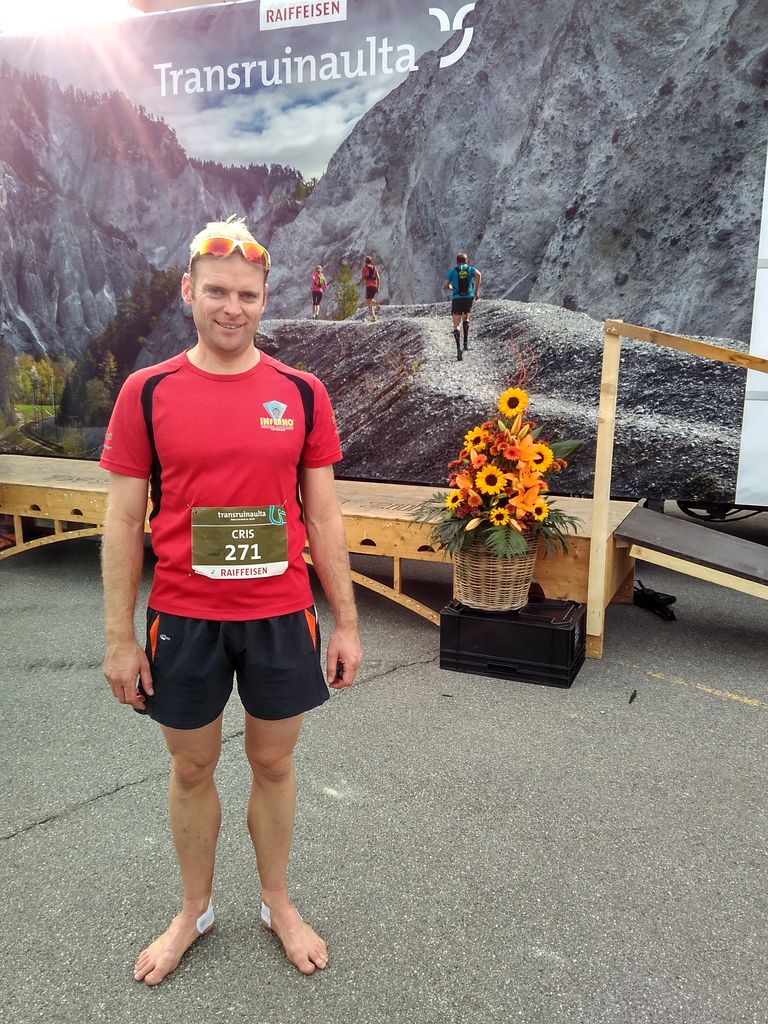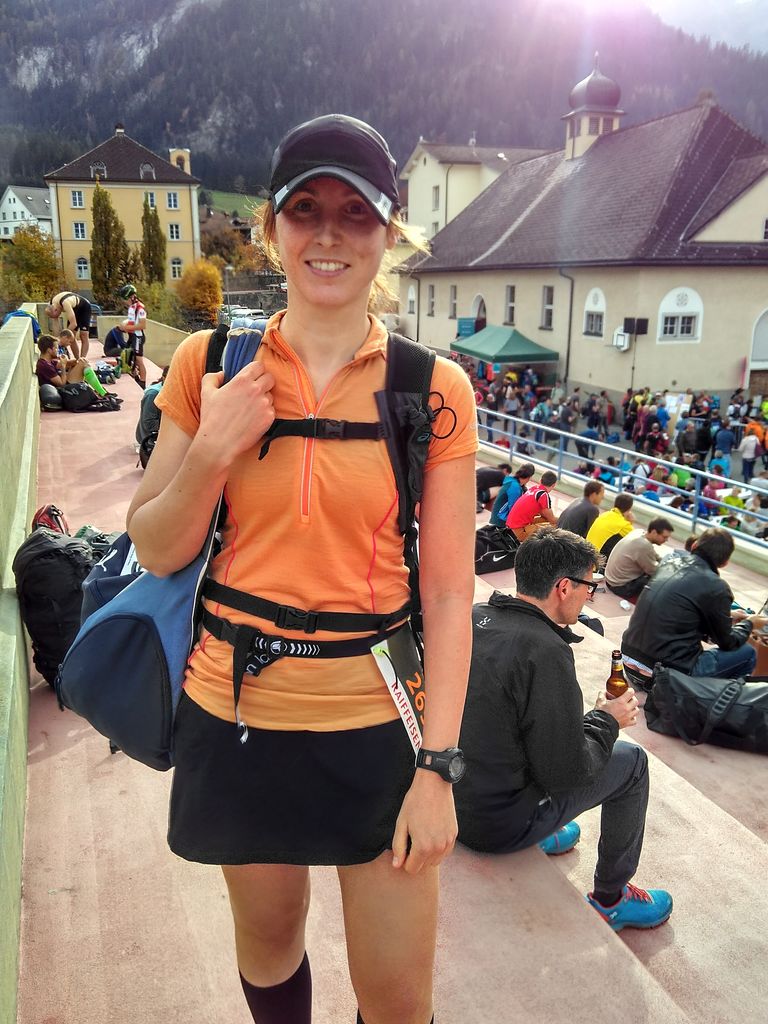 If you don't believe me ask Strava.
Ok, now I've found it.
Transruinaulta Marathon 2017 Time: 5:19.45,5 Dst: 42.2 km Height gain: 1800 m Place 202/320 Men overall, 72/95 Men category.