Leonie and I rode the Ruinaulta Ilanz Vals today. It's a 40 km road race with around 950 m of climbing. A short sprint to start the season.
The race felt like a club race not like the usual radmarathon. That was quite nice. It was a hot day and we all lined up on the road just before 11 am. The women left first straight into the first climb and a few minutes later the men headed off. I'm a man so I headed off a few minutes later… Yes… It didn't take long for the field to split apart and it wasn't long until we entered the Ruinaulta ravine. A small winding road with spectacular views took us through the "schlucht" with descents and ascents. I found a group and stuck with them.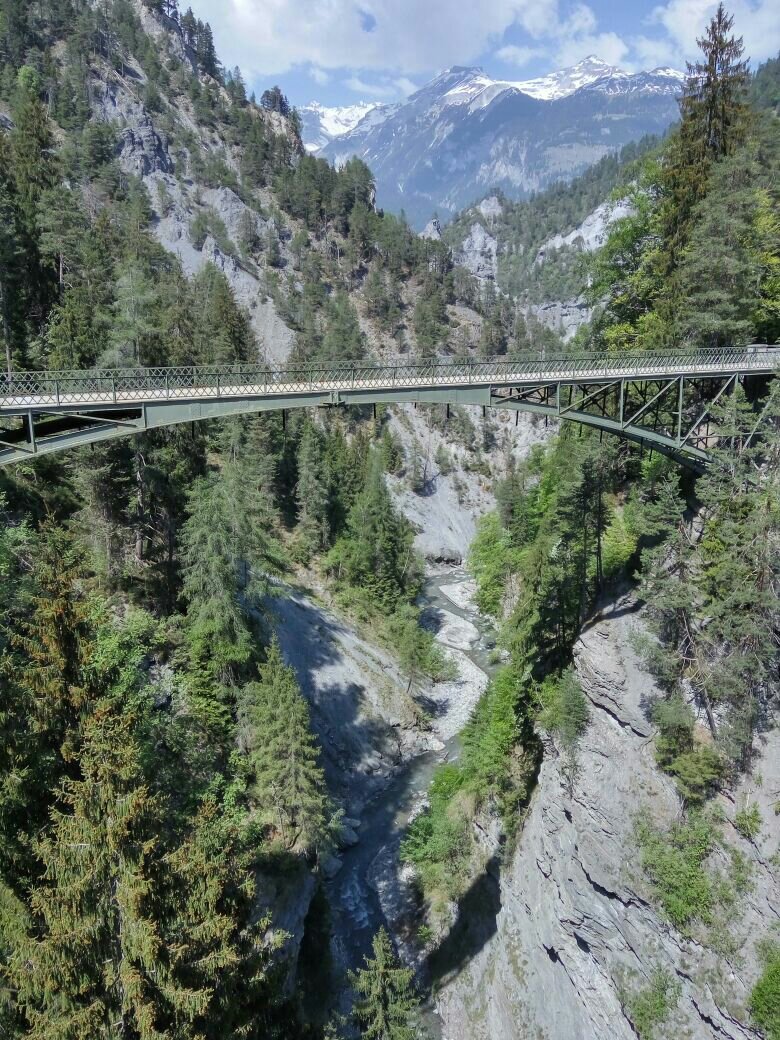 Above: The route was spectacular.
We headed left at Ilanz around the half way point and started climbing again. At some point I lost the group and road the last few km alone to the finish. There was a nice descent and flat section into the finish so I powered in at just under 50 km/h.
I felt like I had an ok time but then I looked at my average speed and compared it to e.g. most short races in the past…
Today my average speed was 27.9 km/h. My official average speed for the Tannheimer Tal Radmarathon in 2014 (130 km/900m) was 38.45 km/h…. Hmmmm…. Leonie assures me the races aren't comparable. Sure, the down-hills today were curvy requiring heavy braking at times but I suspect she's just being nice. Old age. It's a terrible thing.
Leonie had a good time finishing just 8 minutes after me.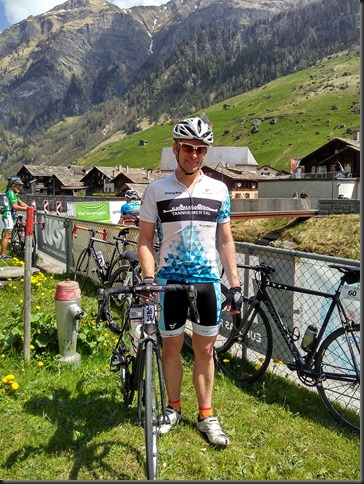 Above: Posing at the finish line.
Above: A video of some of the action.
Above: Strava's two cents.
Ruinaulta Ilanz Vals 2018 Time: 1:25:57,0 Dst: 40km/950m Avg: 27.9 km/h Max: 69.5 km/h Place: Overall Men/Women 109/165, Category 81/107
Leonie – Time: 1:34:01,2 Category 14/21
Bergrennen Ruinaulta – Ilanz – Vals – Herren
Bergrennen Ruinaulta – Ilanz – Vals – Category
Bergrennen Ruinaulta – Ilanz – Vals – Gesamt 2