Sam organised a birthday party at their "Horueti" (hut) in Switzerland. Most people headed over there on Friday evening but I took the train on Saturday arriving in the evening. Sam and Sebas had organised a bunch of games to play such as chopping wood for the fire, egg (tomato) and spoon races, guess the random food while blind-folded, put lipstick on some unsuspecting person while blind-folded and curry eating. The last being dinner.
The weather was a bit average so we stayed around inside on Sunday playing various board games and the two guitars we had brought with us.
Above left: We had a series of tasks in the evening and we broke into teams to determine which team was best at a particular task. Wood chopping was one such task. Above right: We played the blindfolded lipstick game.
Above left: The results from the blind folded lipstick application were amazing. Above right: In the evening we ate an extremely spicy curry.
Above left: Outside the weather was cold and wet. Above right: Breakfast was a healthy mix of bread and cereals.
Above left: The atmosphere was warm and cosy. Above right: Sebas and Sam hosted us. The low light made focussing a struggle.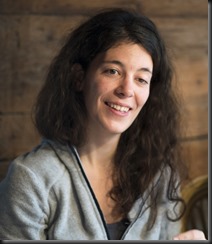 Above: Sam, the birthday girl.
Above: Johannes the lumberjack showing us all how to chop wood.