I went ski touring on Pfänder a few times in January and February this year. It was surprisingly fun. It's the closest hill across the border in Austria and in the past I haven't bothered trying to ski on it. This year I've been up there 5x, sometimes having dinner at the hut at the top and sometimes turning around and heading straight back down. It's quick enough that you can leave work early and head up there catching the sunset on the way up. It doesn't even take an hour to get up there if you push a bit.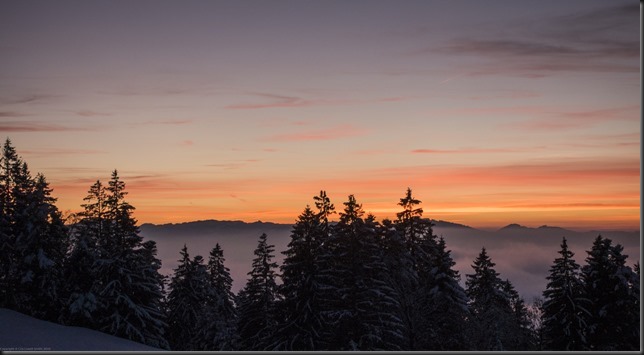 Above: The sunset while ski touring on Pfänder.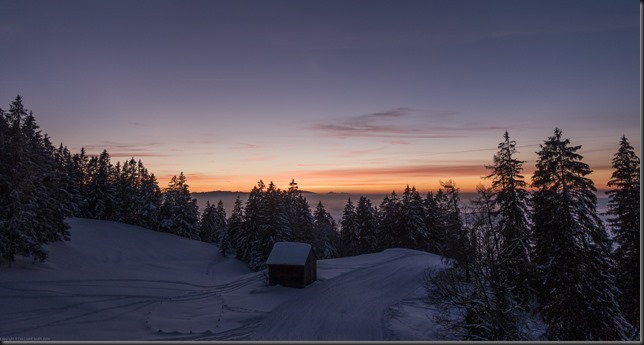 Above: View down the piste while ski touring on Pfänder.