I drove to Mt Somers in the morning and met Craig and his Bulgarian friend Yanna. We walked up to Woolshed Creek Hut and went down the canyon below the hut.
The canyon was nice and easy and the flow was reasonably low but it was still interesting. There were a bunch of small abseils and a jump later on. In places the canyon was very narrow. Craig managed to touch both sides simultaneously with his hands at one point.
The descent was fairly short and this was followed by a long walk out the river. We found a track back up to avoid the complete walk down the river and were surprised how far we ascended. We ended up on the highest point on the track not so far from the hut despite having been in the canyon for quite some time.
We walked out the track and cooked dinner in the grassy car park at the road end.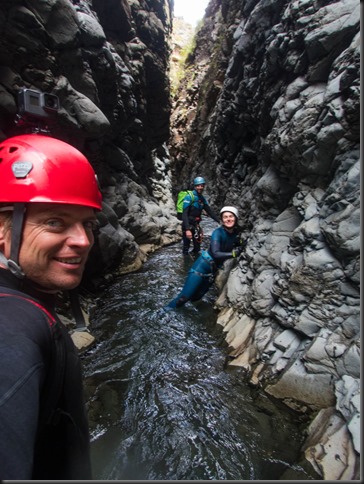 Above: The canyon was very narrow in parts.