We left Coldwater Hut in the morning. The weather was very nice again. A slight breeze compared with the day before but warm and sunny.
We stopped at the a jetty and walked up to see the Whiskey Falls before returning to the lake. I swam for a while and enjoyed the fresh water.
We kayaked to the end of the lake and packed the car again and began driving North. We passed through the outskirts of Nelson and drove towards Motueka, over the Takaka hill and set up camp at the Hang Dog campsite. We went for a quick climb at Paines Ford in the evening.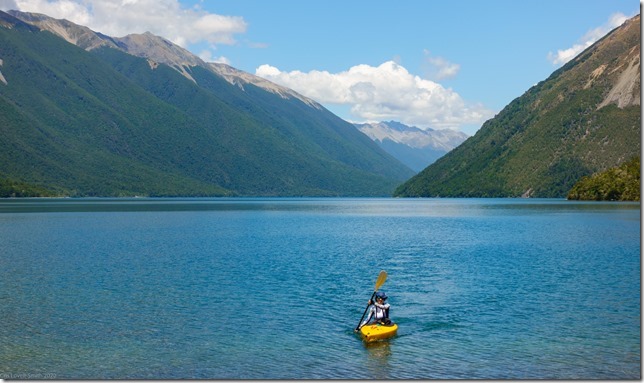 Above: We kayaked back down the lake the following day. In the afternoon we drove to Golden Bay staying at Hang Dog in the evening.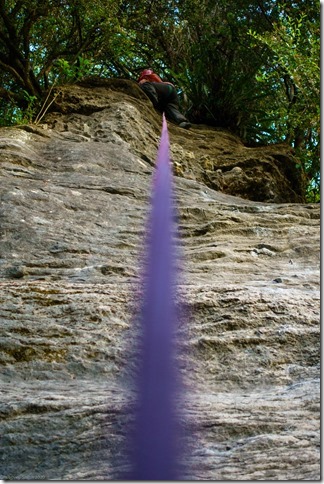 Above: We climbed at Paines Ford in the evening. Not much at all. Just enough to say we'd been climbing.