We drove to Sandy Bay in the morning with kayaks on the roof. We launched and kayaked over to Quail Island. We could see rain in the grey sky above the hills. We had a look at the ship graveyard and started kayaking around the side of the island but then the rain got us and we turned back. We dragged the kayaks up the now very muddy beach and drove around the hills up to the summit road. We stopped and took a look at Lyttelton Rock and ate lunch sheltered below the rock.
The weather improved later in the afternoon and we went climbing in the evening at bivvy rock. We climbed a bolted 18 with views down into the harbour.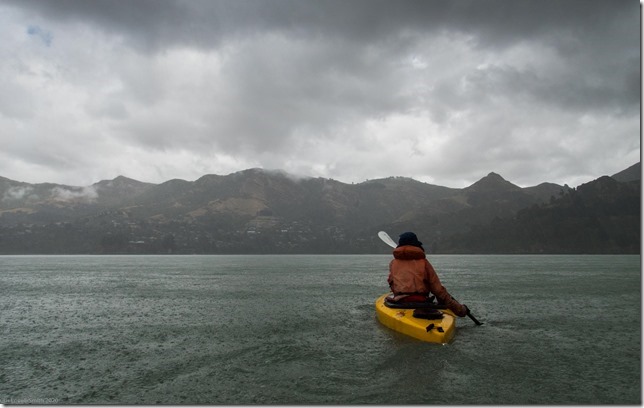 1) We went kayaking in Lyttelton harbour the day after Ari arrived. The weather was not the best and we got rained on as we returned to the beach at Sandy Bay.