It was a bit grey but warm. We went for a walk along the beach near the Air BnB and then drove down to the river and did a couple of climbs at the Weka Wall. The second was a bit longer with a slight overhanging bit which was good fun.
I was quite tired and we ended up eating a late lunch on the grass near the Pororari River in Punakaiki. Afterwards we launched the kayaks onto the river and paddled up stream for about half an hour before the river became too shallow.
We floated back down the river and out towards the sea. We lay on the wild looking grey pebbled beach and soaked up the warmth from the stones.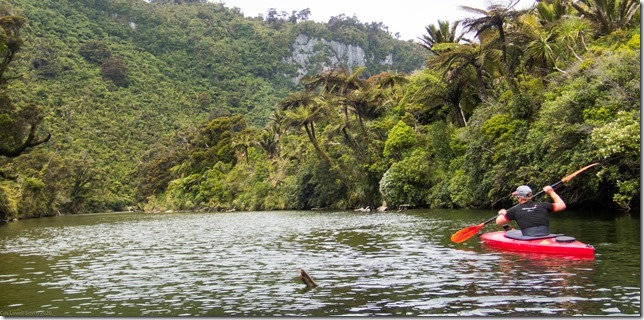 1) We went for a walk along the beach on the way to going climbing.
2) Ari took an arty photo of me in a cavey bit we found.
3) We climbed at the Weka Wall just outside Punakaiki.
4) We went for a kayak up the Pororari river in the afternoon.